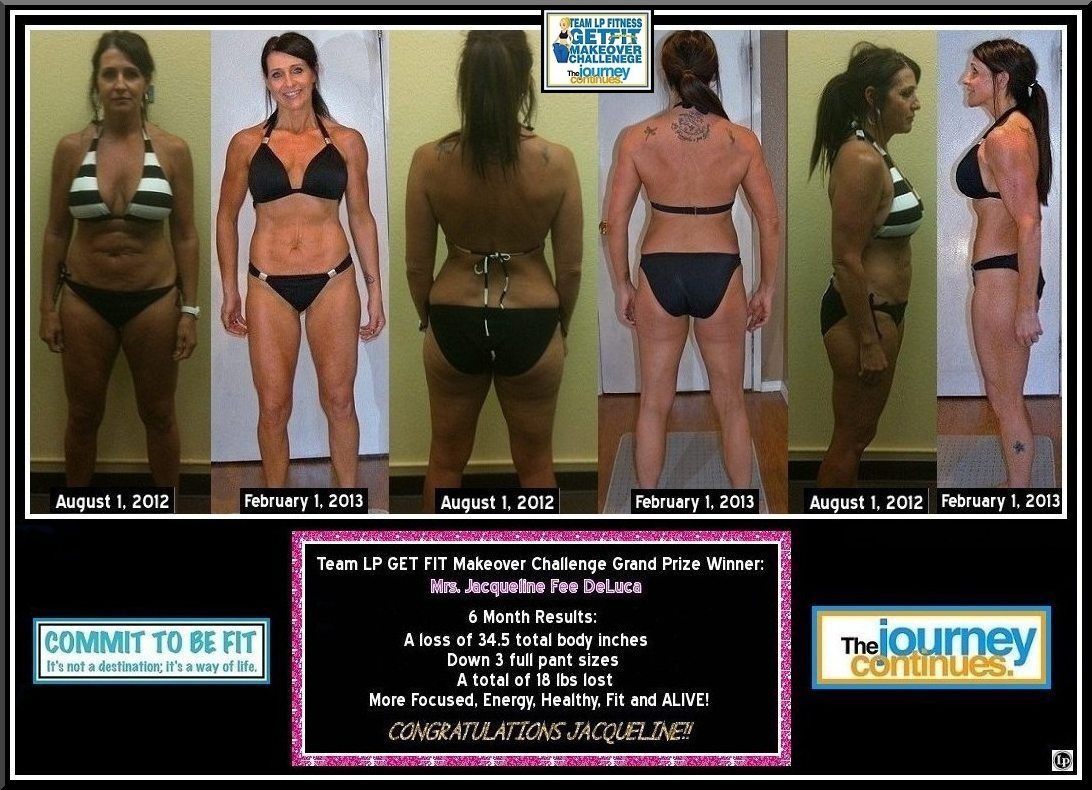 My weight became a concern after I had given birth to the last of my three children. All three were brought into this world by C-Section. I was not extremely over weight but not fit at all. I started to run around 25 miles a week, I lost some weight, but still weighed 147 lbs. At age 40 I was starting to gain a little more weight even though I thought by running marathons and lifting some weights I would be able to lose the weight and expected that the weight would continue to drop off thereafter.
As I started to enter into menopause I began to see the many changes in my body and mind that come with the change. A year and a half year ago I was weighed in at the doctors office during my yearly check up. I never really looked at my weight on a regular basis so I didn't think much of it till I saw the number on the scale looking back at me. 167 Lbs!! Are you kidding me – That was it. I needed to do something different cause what I was doing was obviously not working for me.
In April 2012 a very close friend of mine, Gina Miller, suggested I join Team LP Fitness Playground for a trial month membership – "Just to check it out". My first day I participated in one of LP's fitness boot camp classes. I felt instantly energized by this work out and as I continued to participate in daily, really intense workouts, I decided after the trial period to join the Fitness Playground.
For three months I was busy doing daily workouts at the Fitness Playground, when LP suggested I enter and participate in the Team LP 'GET FIT' Makeover Challenge. I was so excited and I knew this was just what I needed to push me further than I had been able to push myself to this point. At the start of the Makeover Challenge I learned that not only did I need to make exercise a daily priority but I also learned that "eating clean", proper hydration, and a good night of sleep every night were all essential on my journey to being healthy and fit. I also learned that my mental and physical fitness were completely up to me – and me alone. Little did I know at the time that this would become a new 'lifestyle' for me.
As my husband and two daughters looked on and watched my progress they decided to check out this place called the Fitness Playground and became members themselves. I must say that we are all now living this lifestyle of better health and fitness through eating clean nutrition and regular exercise. What's an even added bonus is that my daughters and I workout together on a regular basis. My husband comes in to workout later on in the day and also makes an effort to have one of the girls workout with him too.
Six months after the Makeover Challenge began as I followed the guidelines of eating clean nutrition and daily exercise, I was voted by the members of Team LP Fitness as the winner of the Team LP 'GET FIT' Makeover Challenge. I learned through this journey that becoming healthy and fit was not something that would happen overnight and that with hard work, good eating habits, a positive support community and a personal positive attitude to never give up and continue to move forward no matter the road block that might come before me, would pay off. And it has paid off big time in so many ways!
We are all so grateful to LP, the entire Team LP Fitness staff, and all of the members for their continuing support and encouragement. Lastly I would like to say to LP – Thank you for suggesting I participate in the Makeover Challenge and for everything you have done and continue to do for not only me but my entire family.
If anyone needs a place to get fit, in an environment that is always positive and where there are no judgements, then Team LP Fitness Playground is the place to be.
Thank you, Jacqueline De Luca.